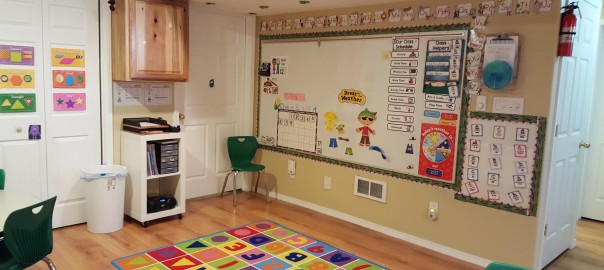 At Little Castle Preschool we use Fundaments Preschool Curriculum by Joy Anderson. This curriculum has been used and reviewed by thousands of mothers, child care providers and preschool teachers across the world who love the fun activity based approach to teaching. Educators have reported positive changes in their students such as increased participation and interest in the activities; increase letter, sound, number, shape and color retention and decreased signs of aggression or hyper activity.
What exactly is FUNDAMENTALS Preschool Curriculum?
It is a developmentally appropriate, activity based curriculum for children ages 3-5 that focuses on the FUNDAMENTAL skills children not only need to learn but are excited to learn!
It features 3 core components
LIFE SCIENCE SKILLS: Each weekly life science theme, such as Vehicles, Astronomy, Baking or Oceans, offers fun activities to expand children's knowledge of the world so they can feel confident with their place in it.
LIFE SKILLS: Each day the children engage in a lesson with puppets or games, helping them practice vital life skills such as hygiene, health, sharing, time and safety.
PRE-K SKILLS: Each activity aims to teach the children the critical Pre-K skills needed to succeed in school later on, such as learning to write, understanding simple math, and also knowing their letters, sounds, numbers, shapes and colors, etc.