Good Afternoon Everyone!!
I sure missed being in class last week and leaning more about colors with our students. Today, I wanted to show you a fun Mess Free activity that will help our kiddos learn how secondary colors are made from our primary colors.
To start, you will need some plastic baggies, shaving cream and food color.
You'll want to spray some shaving cream into the bottom of a few baggies. Make sure to not over fill your baggie or you'll go from a mess free activity to just a big mess. Once you have shaving cream in the bottom of your baggies, put a few drops of two primary colors in each of your baggies.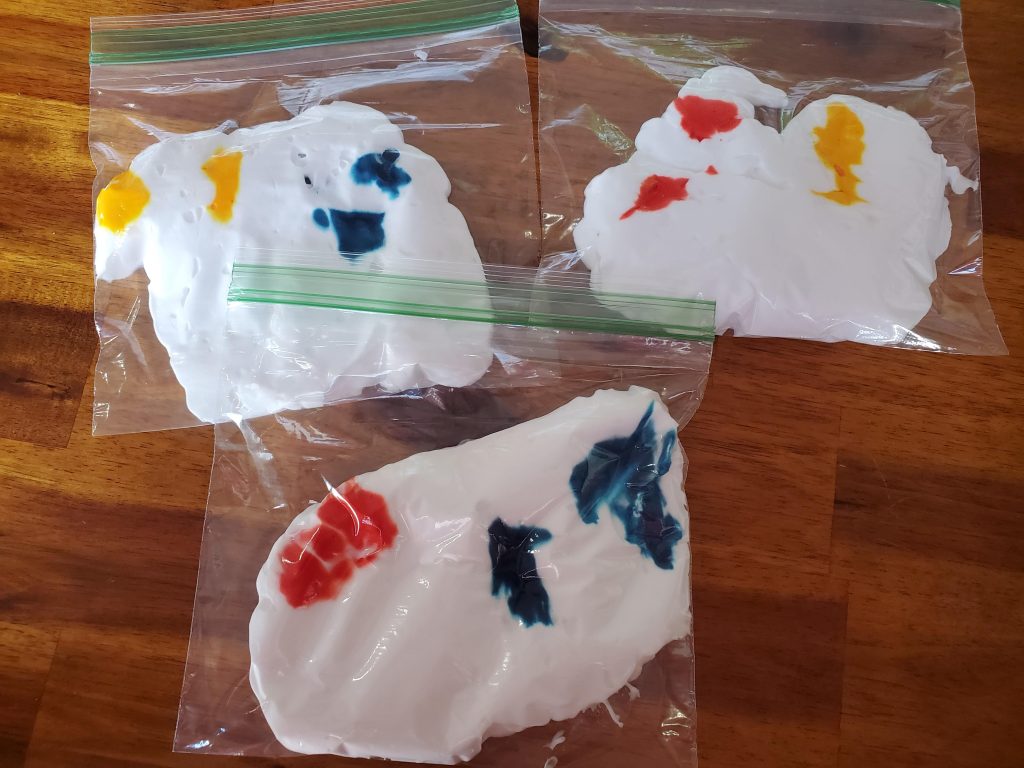 You'll want to smash your yellow down a bit once it's in the baggie, otherwise it tends to look like orange. Then, get as much of the air out of the bags as possible and seal them up. Now on to the fun part! Have your child mash, moosh and mix the colors together only one new color remains in your bag.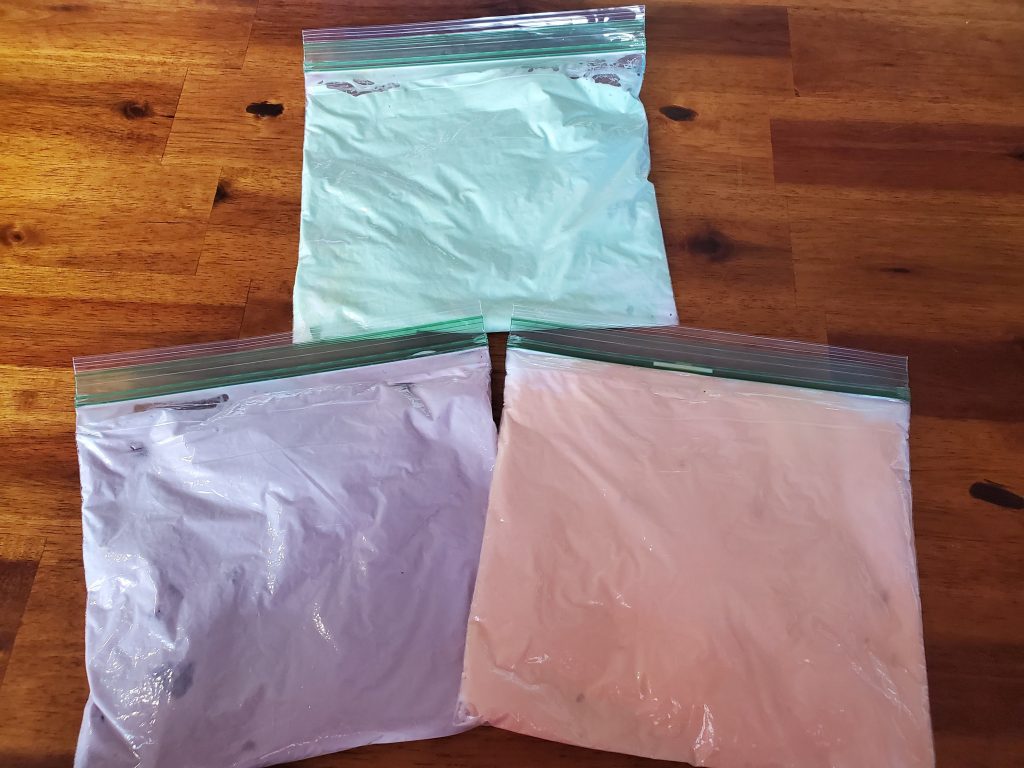 Your child will love to mix up these bags and play with them for hours. To add even more educational value you can use these bags to further the fun by checking out the examples below.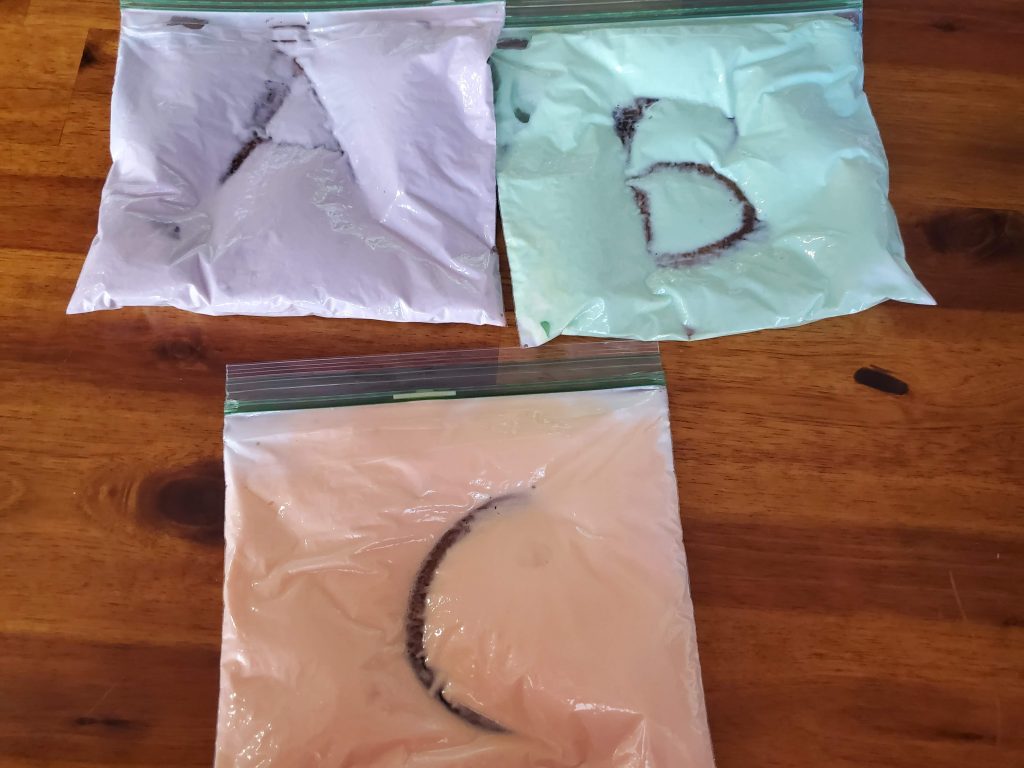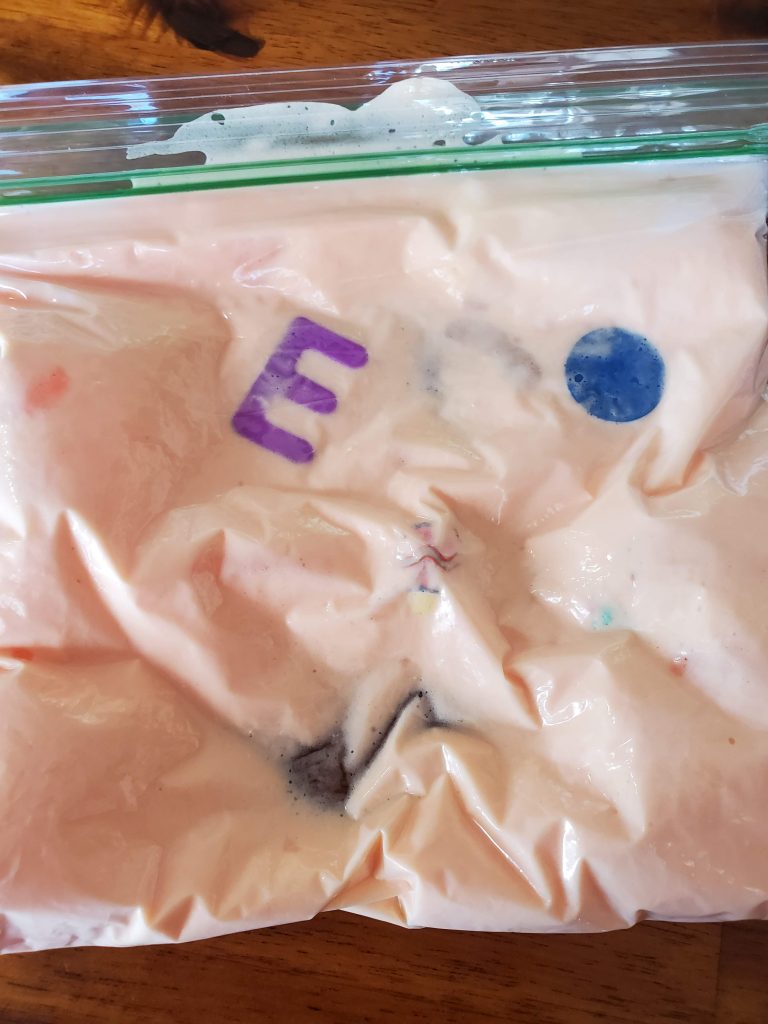 I'd love to hear or see what fun things you do with your bags and what your child thought of this process. Feel free to comment here or on our Facebook post as well!